Combating Poverty
&

Illiteracy in Sierra Leone
Sierra Leone is one of the world's poorest countries, ranking 180th out of 187 countries. Christ Children's Care, led by Moses Dumbs, is a Christian organization with a mission to reduce the high rate of illiteracy among vulnerable orphan children who are not in school and to help support vulnerable children who have never been to school due to their vulnerability or poverty and lack of parental care.
We need you to partner with us to spread the message of Christ and to help children beat the odds.
Just $35 a month helps provide meals, soap, basic medical and paste for a child every month for an orphan in Sierra Leone.
We would also ask you to consider a one time $50 donation in June to go towards educational supplies (exercise books, pens, pencils, school uniforms, school shoes and rulers.
Help provide vocational training and support for the local Christian women that they might be able to provide for their families needs and earn enough to support them as well.
This is a scholarship project for our ministry teachers who are already teaching our ministry children in our schools under our supervision.
We believe sponsoring these teachers in their teacher training college courses will further equip them by adding to their educational experience.
About Christ Children's Care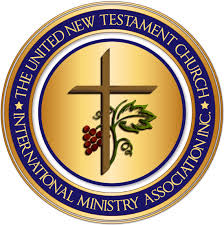 Christ Children's Care is a ministry supported by the United New Testament Church International Ministry Association, an International Association of Non-Denominational Christian Ministers & Ministries.
Read the UNTCI Statement of Faith
The UNTCI Fellowship of ministries worldwide is committed to assist this ministry in it's daily needs by the "means of grace" that God provides us. We commit ourselves to Prayer for the Children, for the Ministry, and for God's Providence that will sustain them in their needs.